AGRICULTURE INITIATIVE IN EASTERN CONGO
After initial contacts with Forum Syd/Sida in the spring of 2012, Hope In Action has over the past 7 years been trusted to run a number of big agriculture projects in the farming districts of East Congo in cooperation with local organisations.
To be able to receive grants in the higher categories, extensive and volunteer-led work from Hope In Actions board and active members are needed with applications, reports and audits. It is also required of Hope In Action to contribute with up to 10% of the cost of the project from private funds.
Nevertheless, it is a job we are grateful to do. To be able to see the rewards of our work through appreciation from project leaders and their families as well as seeing the socio-economic improvements the projects contribute with. This is communicated in words, pictures and numbers through the many reports from our Swedish project leader and the local organisation we work with as well as our own follow-up trips to Eastern Congo.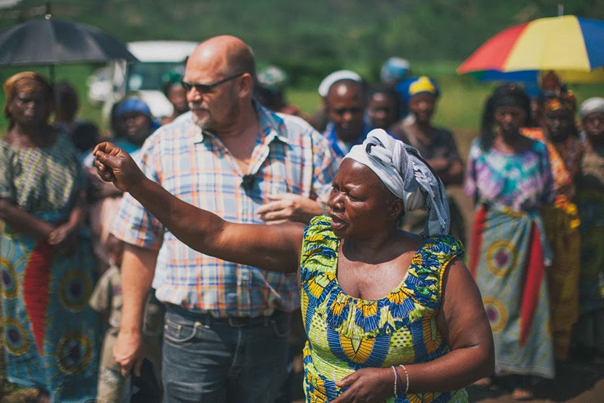 A more extensive description of the different projects can be found below.
Complete Annual Reports and Final Reports sent to Forum Syd/Sida are available upon request.
A so called "small development project" called "Agriculture project in North Kivu" (project number 300006154) was already completed in July to December 2013 together with our local partner VIVAG (Vivre loins des Vagues) and with practical support from our daughter organisation in Goma, Hope in Action/DR Congo.
A total of 161 women was recruited for a week long seminar in six different locations, educating in human and women's rights, farming techniques and basic finance. The project was very successful and has been a strong contributor to the completion of later projects since many of the women taking part in it has continued on as local assistants together with agriculturists and project managers.
Forum Syd contributed to a "Pilot study trip" (proj nr 30006428) in October of 2013, with the possibility to plan an even bigger development project in the region. A documentary was made that has later been shown at Forum Syd and to many other big organisations that have shown interest.
The development project "The Women Cooperative's agriculture iniativate in East Congo" (proj nr 30006759) was completed together with our local partner VIVAG in the North Kivu province during 2015 and 2016. The project contributed to a measurable improvement of living conditions, especially for women in farming areas.
The goal was, with the help of the project, to improve the women's knowledge in human rights, finance, sustainable agriculture, and female leadership.
The time and place for the seminars were organised and fields were rented for practical learning and knowledge exchange. The flow of agricultural products from farming fields to bigger villages was supported through the access of communal crop storage in local warehouses and transportation to sell the crops in the provincial capital Goma.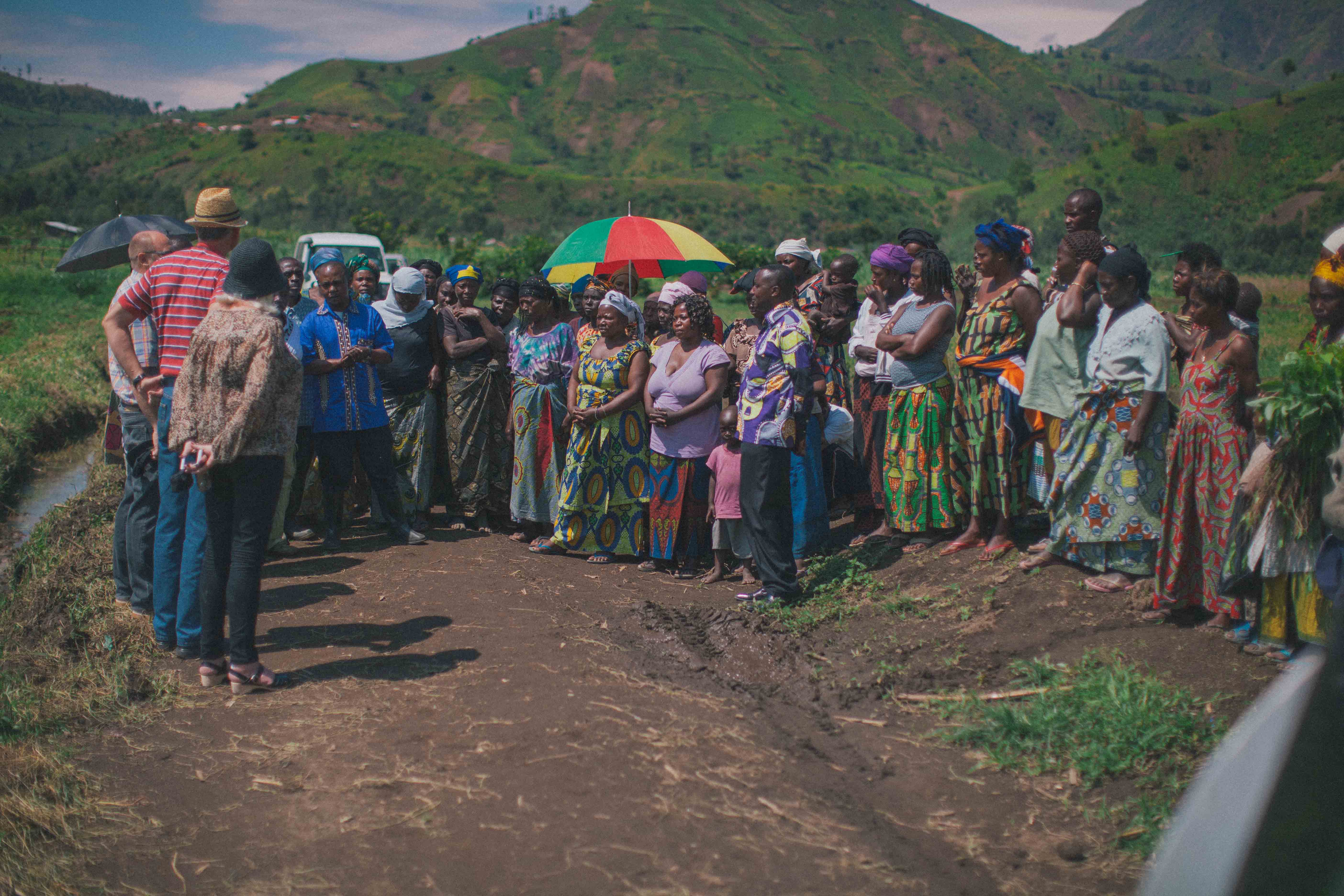 More than 1 500 women were recruited in six different villages. The reports shows great dedication and a noticeable improvement in harvest, distribution and sales opportunities. As well as an improvement of the socio-economic situation of large groups of vulnerable and marginalised people. The positive impact of these projects are long term expected to be decisive to a lot of the participants that, despite a complex reality, get the opportunity to form strong, cooperative groups and improve their ability to make a living.
Indirectly impacted by this project are the families and children, an estimated total of about 9 000 people.
This success led to support for another project "Continued development support to the women's cooperative agriculture initiative in Eastern Congo" (proj nr 30007389) that was completed in 2017-2018 again together with the local organisation VIVAG. Another 1000 women from different villages were part of this project. Just like before courses on women's rights during the construction of a new society, finances, and cooperative agriculture with distribution and sales were offered. The final reports from this project will be compiled in September 2019.
Stimontanulasy with project 7389, during a follow-up trip in spring 2017, a new partnership was established together with our sister organisation Hope In Action/DR Congo with local partner ASAFR (Act to Save AFRica).
This led to additional support from Forum Syd for the development project "The empowerment of women and capacity building of solidarity groups i coffee farming districts, South Kivu, DRC" (proj nr 300007748).
During spring 2018, 1200 people, 90% women and 10% men, from different villages in the Bulenga areas coffee district, south-west of Goma, were recruited.
The goal is to give families the opportunity to form solidarity groups, demand their human rights with a special knowledge on women's rights and contribute to the stabilisation and socio-economic development of their local communities.
We could, during a follow-up trip in fall 2018, note that the operation is in full process with committed participants led by competent local project leaders. The project will be going on for the whole of 2019 and final report of the project will be done in 2020.
The Swedish organisation Hope in Actions "Own Input"
One of the prerequisites to get these public grants from Forum Syd/Sida is to contribute with 5-10% of the project budget with privately raised means. This means that to get a million SEK grant, we have to raise about 50-100 000 SEK on our own.
Over the years, this has been made possible through donations, "investments" from members, sponsors, and partners i.e. individuals, companies, organisations and church communities that share our view, that in the bigger picture, the action of Hope In Action needs to be seen as "An investment in our common future".
Find out how to donate money and become a member of Hope In Action LINK.
Translated from Swedish by Frida Jonasson
Updated: 2019-09-01